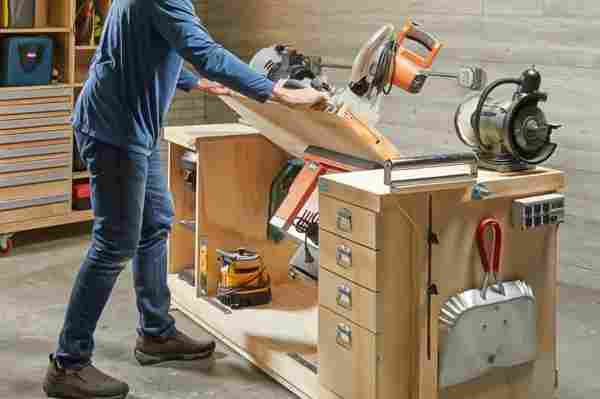 Wood has been one of the primary elements used by mankind to build things for ages galore! With the advancement of modern techniques, sure we have a lot of options to build with – from concrete, glass to even resin, but the beauty of a simply muted wooden object with its warm, smooth finish is enough to salvage any product design. One of our favorite Instagram pages, Wuuden (WVDN), has been playing with wood to give a tweak to everyday objects! From curating popular wood-based designs to reinventing classic designs with a wooden look, there is something for everyone in this collection!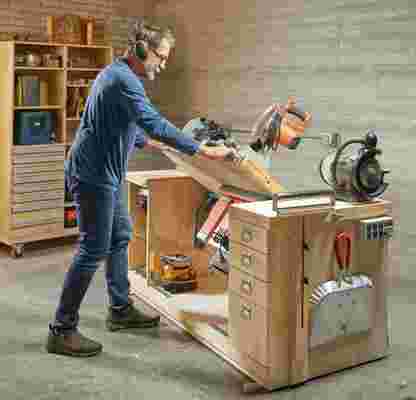 All you Product Designers, watch out, this Flip Top Working Desk as shown by Family Handyman is here to steal your heart! With the equipment bolted down on both sides of this table, it is a space-saving beauty designed to help you do your work to your full extent and leave some space in your workspace!
This sturdy wooden bed is a classic eye-catching design but what makes this stand out is the use of wood for the entire interiors of this design. The wooden slat-based flooring complimented with a dark wood organic patch and the wooden wall designs are complete show-stealers.
Yes, we love cars and know we have them in metal bodies for a reason, but you cannot disagree that this wooden eco-supercar is worth dying for!
The proverb of the pen being mightier than the sword couldn't be truer, especially considering how these pens are made from the wood of a 250-year gunship! Buy Now!
The Swerve Desk by Victor Klassen has caught our eye because of its almost unrealistic design. But believe me, this desk is as real as it gets
Biking is golden, but a wooden bike is sure to get you the eyeballs you deserve for taking the effort of being eco-friendly in this day and age.
Minimal and elegant, this laptop stand is the perfect accompaniment to your elegant MacBook!
Love at first sight! PSP controllers with a wooden base, I can only imagine how it will evolve over time, making it truly your own!
We can't speak of product designs and not touch base with Apple's legendary range of products! An iPhone 11 Pro with a wooden back and a matching watch strap. We truly hope Apple is listening to us. After all, September is coming!