In a new book, dozens of designers, architects, and professors share their vision of what a sustainable future might look like—and which current projects are paving the way.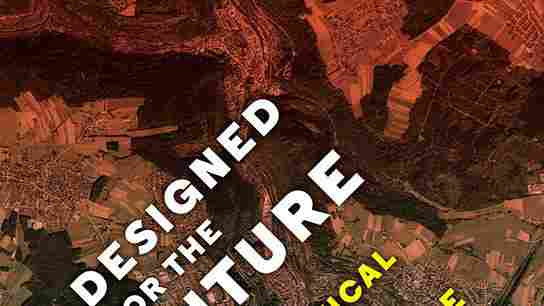 Jared Green's Designed for the Future (Princeton Architectural Press, $25) offers suggestions for how we can build better schools, homes, offices, parks, and urban spaces. Green interviewed more than 80 design-industry players, from artists to urban planners, and asked them all the same question: "What gives you hope that a sustainable future is possible?"
His book explores their answers and showcases the cities that are already doing something right—turning industrial wastelands and abandoned railroads into parks, for example, or building homes that depend on renewable energy.
Architect Robert M. Rogers points out a sophisticated recycling facility in Brooklyn, while landscape architect Mia Lehrer applauds a California organization that's teaching young people about self-sufficiency through agriculture. Others praise new technology or brilliant uses of space, such as the pedestrian mall that's been built in the center of Times Square and the water-filtration plant in Toronto that doubles as a public park.
Click here to see more.