To hear some U.S. government leaders talk about the migrant caravan that has traveled from Central America—mainly Honduras—up through Mexico and is now at the U.S. border at Tijuana, you'd think Americans from San Bernardino to Boston are at risk of being pillaged. But not everyone has taken such a fearmongering approach. As the approximately 7,000 migrants—who primarily left their homes in search of employment and to evade violence—traveled through parts of Mexico, they were greeted with humanitarian aid. Landing in Mexico City in mid-October, for example, they were offered shelter and medical care, and were allowed to board trains and buses that would help shuttle them to the next stop. In Tijuana, the government has identified thousands of jobs migrants might take on while awaiting hearings in the U.S.
This doesn't mean they're resting in comfort. The sports complex housing migrants in Tijuana, for example, is three times over capacity, and sanitation is not up to par. The city's mayor has declared a state of crisis, pleading for humanitarian aid. In Calais, France, the setting is even worse. Here, Iranian and Iraqi migrants live in squalid, inhumane conditions—no toilets, only polluted rivers for washing, and inadequate access to drinking water. Due to police raids and sheer desperation, many have tried to escape across the English Channel.
The migrant crises in the U.S. and Europe are far from over. All over the world, people are fleeing for their lives. In 2017 alone, 68.5 million people were forcibly displaced—more than anytime before. For most, this displacement is not reversible.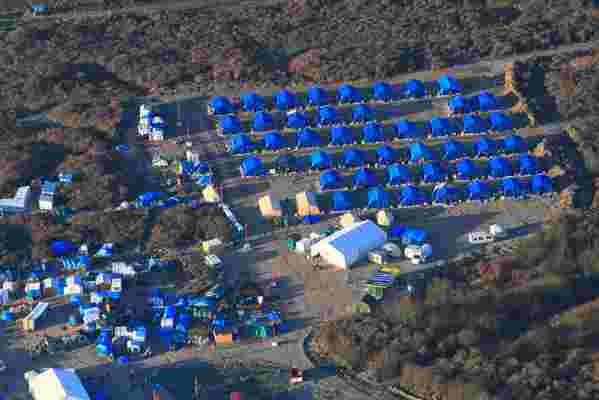 An aerial view of part of the vast migrant camp at Calais, France.
Throughout the history of humanity, preventing migration has been an impossible task; instead, managing it should be the goal. Regardless of opinions on how and when immigrants should be allowed to enter various countries, refugee camps won't be going away anytime soon. From Congo to Bangladesh, to prepare for these inevitable shifts we must look beyond the complex politics of border crossings and consider these communities through the lens of design.
Some successful solutions are already under way. For example, the Ikea Foundation developed the Better Shelter , modular emergency housing designed to meet basic needs and provide privacy and security to displaced people. In Kenya, Shigeru Ban is designing low-maintenance, low-tech shelters built from local, sustainable materials. And Airbnb has launched Open Homes , a platform that allows the site's hosts to offer short-term rentals to displaced people for free, via various nonprofit organizations.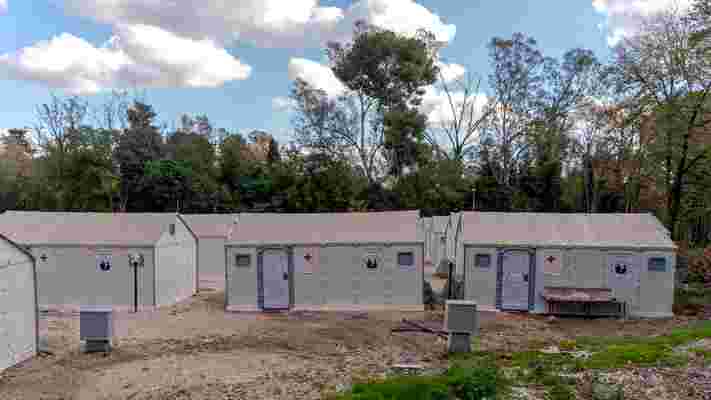 Ikea's Better Shelter temporary-housing structures at a Red Cross facility in Italy.
Psychological concerns and human dignity are also imperative in such designs. In the Netherlands, Failed Architecture reimagined the country's floating detention centers as "social enterprises" that would treat migrants hospitably as guests, not criminals.
Between climate change and the chaos of global politics, we will only see more refugee crises over the next decades. Thoughtful design cannot prevent that inevitability, but it can alleviate some of the suffering that our fellow humans will endure. Humanitarian problem-solving must not be in short supply if we wish to live in a civilized world.
RELATED: How the U.S. Midterm Elections Will Affect Regional Design