"I was raised to believe that an architect should be able to design everything from a spoon to a city. At the root of this belief is a commitment to improve the design of everything that can be made—to make it better," wrote Massimo Vignelli in a 1991 issue of the AIGA Journal of Graphic Design. The passage opens the new book celebrating Vignelli and his wife, Lella, Design: Vignelli ( $100, Rizzoli ), a project nearly a decade in the making. In 2009, the longtime Vignelli Associates vice president of design, Beatriz Cifuentes-Caballero, began this collaboration with Vignelli, persuading him to create a second volume to the original out-of-print book from 1990. The pair spent months combing through archives to find drawings, prototypes, and other material for the the new project. After Vignelli passed away in 2014, Cifuentes-Caballero was tasked with finishing the work. Rather than start fresh with a second volume (the rarity of the first book would mean that most readers would be able to read only the second—and therefore incomplete—version of the entire project), she created a new edition that combined the original essays and works from the first volume with new ones reflecting the last 25 years. Here, we take a look at some of the Vignellis' legendary projects spanning graphic design, furniture, and interiors, as featured in Design: Vignelli.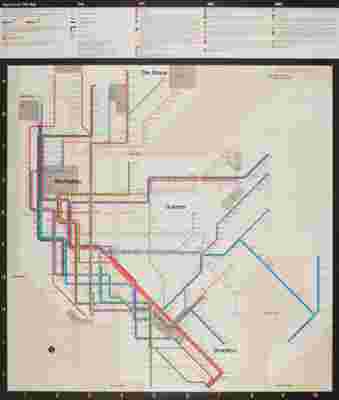 In 1972, New York City's Metropolitan Transportation Authority debuted Massimo Vignelli's highly stylized subway map. Though the architect's design organized the lines into an easy-to-understand graphic, it did so at the cost of geographical accuracy—to the chagrin of many New Yorkers. The MTA introduced a new map just seven years later.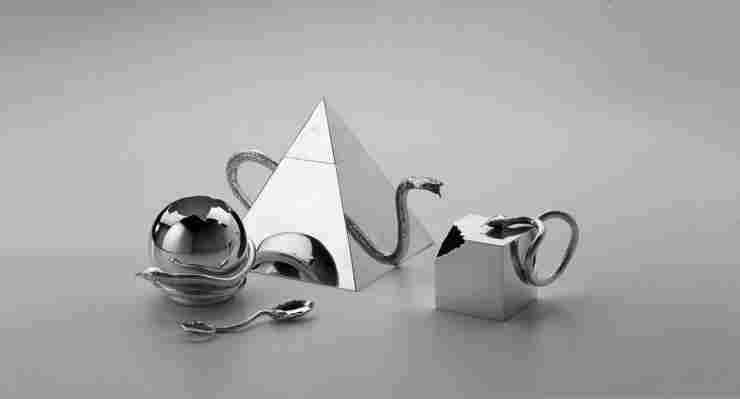 The Vignellis designed this postmodern silver tea set for Italian manufacturer Cleto Munari.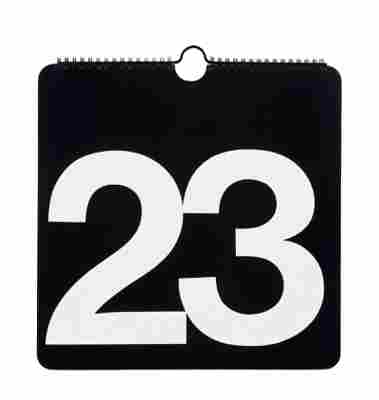 At one square foot, the NAVA Calendar makes a statement. The Vignellis designed a number of calendars, including the popular Stendig.
From 1967 to 2013, American Airlines used this Vignelli-designed branding.
The Vignellis designed a number of tables from the 1980s to the '90s, including the Serenissimo Table for Acerbis.
These Bloomingdale's shopping bags are a staple on the streets of New York. The Vignellis designed this packaging logo in 1972.
The Halo Watch designed by the Vignellis for Junod features interchangeable rings.
Design: Vignelli.
RELATED: How to Renovate a Frank Lloyd Wright–Designed Home