The term starchitect is too trite a label for Annabelle Selldorf, but the architect and her team have certainly produced some of the most inspired buildings of the last few decades—as seen in the 200-plus pages of Selldorf Architects' new eponymous monograph (Phaidon, $80). Born and raised in Cologne, Germany, Selldorf established her New York City practice in 1988 and has since done everything from historic renovations to industrial creations, public spaces to residential projects. What makes a Selldorf Architects space soar is an "alchemy not easily decoded," writes fellow architect W. I. Van Campen in the book. But it likely has something to do with Selldorf's reverence for the intersection of utility and beauty. "Architecture is art," she says in the book. "As a matter of fact, it is the mother of all arts." Here, we look at four of remarkable works from the book.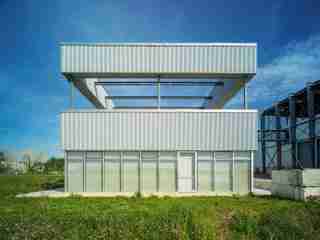 Sunset Park Material Recovery Facility, Brooklyn
What could have been just another forgettable city building became a major design moment in the hands of Selldorf Architects. The firm's refined recycling center in a gritty part of Brooklyn reimagined what a municipal facility could look like. "It was a chance to envision an industrial operation as also a place for people and a piece of public infrastructure, where design could have a real impact," says Selldorf.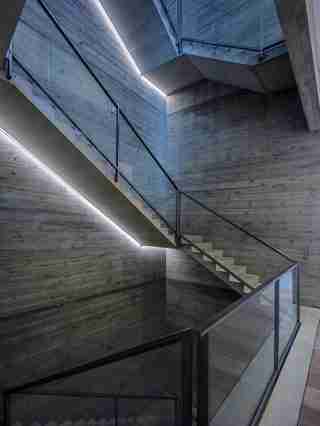 David Zwirner, Manhattan
Selldorf applied her trademark restraint to the design of this gallery in New York's West Chelsea neighborhood, creating a column-less concrete and oak space that doesn't compete with the art on display. The five-story central staircase of board-formed concrete is the single exception—"staircases being, in the Selldorf oeuvre, a frequent moment of drama," writes Ian Volner in an essay in the book.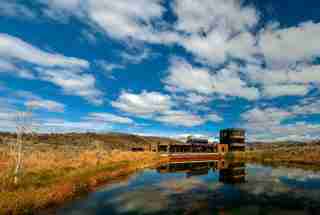 Walden House, Edwards, Colorado
Epic mountain and water views informed the aesthetic of this home outside Vail. The residence's main living spaces all open to an interior courtyard, with expansive windows bringing the landscape in. Local materials used in the construction—copper, field rock, log-pole siding—reinforce the indoor-outdoor theme.
Brown University's John Hay Library, Providence, Rhode Island
The grandeur of this 1910 library had been lost over decades of renovations. Selldorf brought the main room back to its previous proportions, restored the oak shelving, and hung replicas of the original light fixtures, while also adding new furnishings that felt at home with the historic architecture.