A first-place tie has been announced for the international competition to design a new museum complex in Budapest's 200-year-old City Park. Japanese firm SANAA and Norwegian firm Snøhetta will share the honor, though only one plan will be chosen for construction after the contest committee meets with teams from both firms. The building will house the new National Gallery–Ludwig Museum.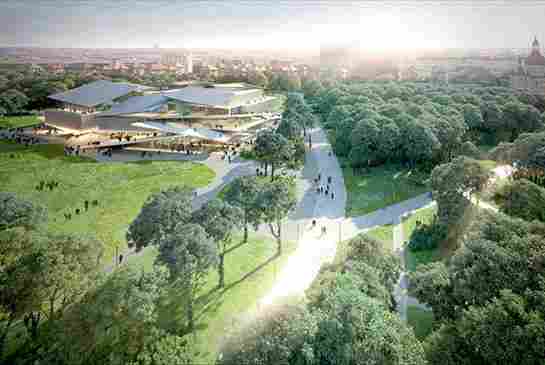 SANAA's design features overlapping roof surfaces at dramatic angles. Snøhetta's plan includes a grand terrace and a strong silhouette, similar to the firm's design for the Oslo Opera House.
The building is part of the Liget Budapest cultural center development project, which is also overseeing the construction of four other City Park museums for music, architecture, photography, and ethnography. The new complex is scheduled for completion in 2018.
For more information visit ligetbudapesrg