"Prefabricated houses are the new Dadaism," Jean Prouvé once said, an idealist conviction that inspired a slew of philanthropic, albeit under-realized, designs.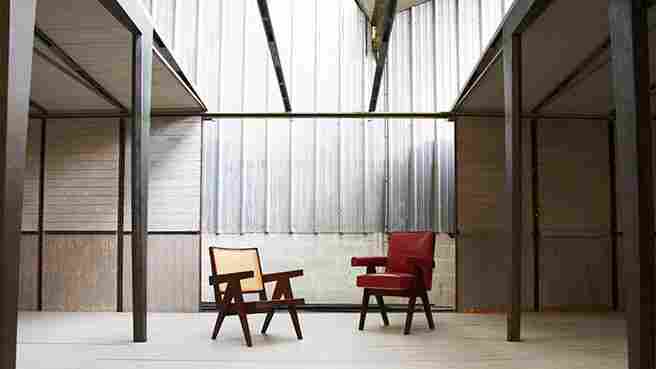 In 1944, at the request of the French government, the designer created a series of wood-and-metal shelters meant to rehouse bombing victims in Lorraine, France. Components were intended to ship directly to the devastated location and be assembled on-site by three people. Because of a material shortage (metal, primarily) and lack of funding, Prouvé's transitional shacks were themselves mostly consigned to oblivion. Only a few hundred were produced, and only 15 have survived.
Now, for the 70th anniversary of the Demountable House and in time for Art Basel, Miami Beach, luxury brand Bally has tasked 12 experts with restoring one of the remaining 20-by-30-foot buildings to its original condition. The exhibition, called "Triangle Walks," will open on Thursday in the gardens of the Delano South Beach hotel. Viewers are invited inside the humble space, which was curated by Anissa Touati, to peruse Bally's expanding collection of modernist furnishings by Prouvé, Charlotte Perriand, and Pierre Jeanneret, displayed alongside contemporary works of art that depict trompe l'oeil and "mutant" furniture forms by French art duo Kolkoz and American artist Zak Kitnick.
"Triangle Walks," December 4–7 at the Delano South Beach, Florida; functionandmoderniom
* *